Mediterranean Dreams - Standard, Classic Group, Summer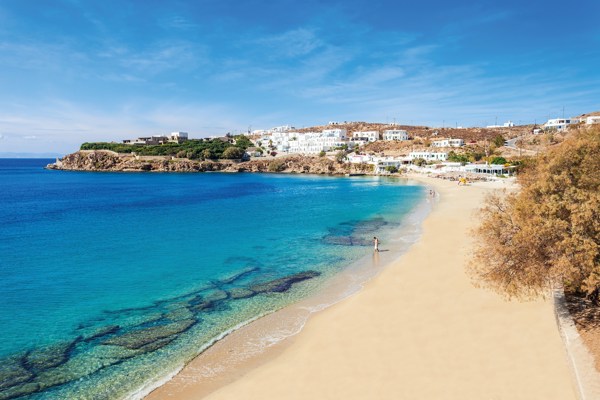 Mediterranean Dreams - Standard, Classic Group, Summer
Sail the deep blue Aegean Sea and marvel at the stunning white cliffs on this epic 8-day tour that whisks you from the birthplace of Western civilization to the world's most idyllic islands. See the mighty Acropolis and the ruins of the Parthenon temple perched above Athens, the City of the Gods. Stop in Kusadasi and join a Local Expert for a guided tour of Ephesus, a temple to the goddess of the hunt. Walk through the fishing village of Rhodes to its Lindos Acropolis for sweeping views of the island and sea. Explore the capital city of Santorini, Thira, and perhaps dine at a clifftop restaurant over the caldera.
Choice HighlightsAuthentic Dining
Athens: Get to know your fellow travelers over a delightful Welcome Drink.
Dining Summary: 7 Breakfast (B), 4 Lunch with Wine (LW), and 4 Dinner with Wine (DW)
Top Rated Highlights
Athens: Ascend the Acropolis with a Local Expert to admire the Parthenon, built in 5th century B.C. Steps away you'll see the Temple of Athena Nike, also known as the Temple of the Wingless Victory, and the six stone-carved caryatids that make up the Porch of the Maidens on the Erechtheion.
Athens: Visit the Greek Islands of Mykonos, Patmos, Rhodes, Crete and Santorini. Call in at the Turkish port of Kusadasi.
Ephesus: Discover one of the world's finest ancient sites. Led by your Local Expert, walk the Arcadian Way, see the Library of Celsus and Amphitheatre and visit the House of the Virgin Mary.
Rhodes: With your Local Expert, explore the classical Acropolis of Lindos and the Temple of Athena in Rhodes. These awe-inspiring ruins date back to the 4th century and offer panoramic views of the stunning coastline.

Travel is our passion and every step is designed with your comfort and pleasure in mind, giving you the vacation of your dreams. Enjoy a premium journey packed full of stylish hotels and authentic dining. Savor the views as you travel on spacious customized coaches, so that you arrive refreshed at each destination, and benefit from smaller group sizes. We believe incredible travel is about enjoying every moment, so the only question left for you is where do I want to go?