Tahiti & the Society Islands, 7-night Cruise
on m/s Paul Gauguin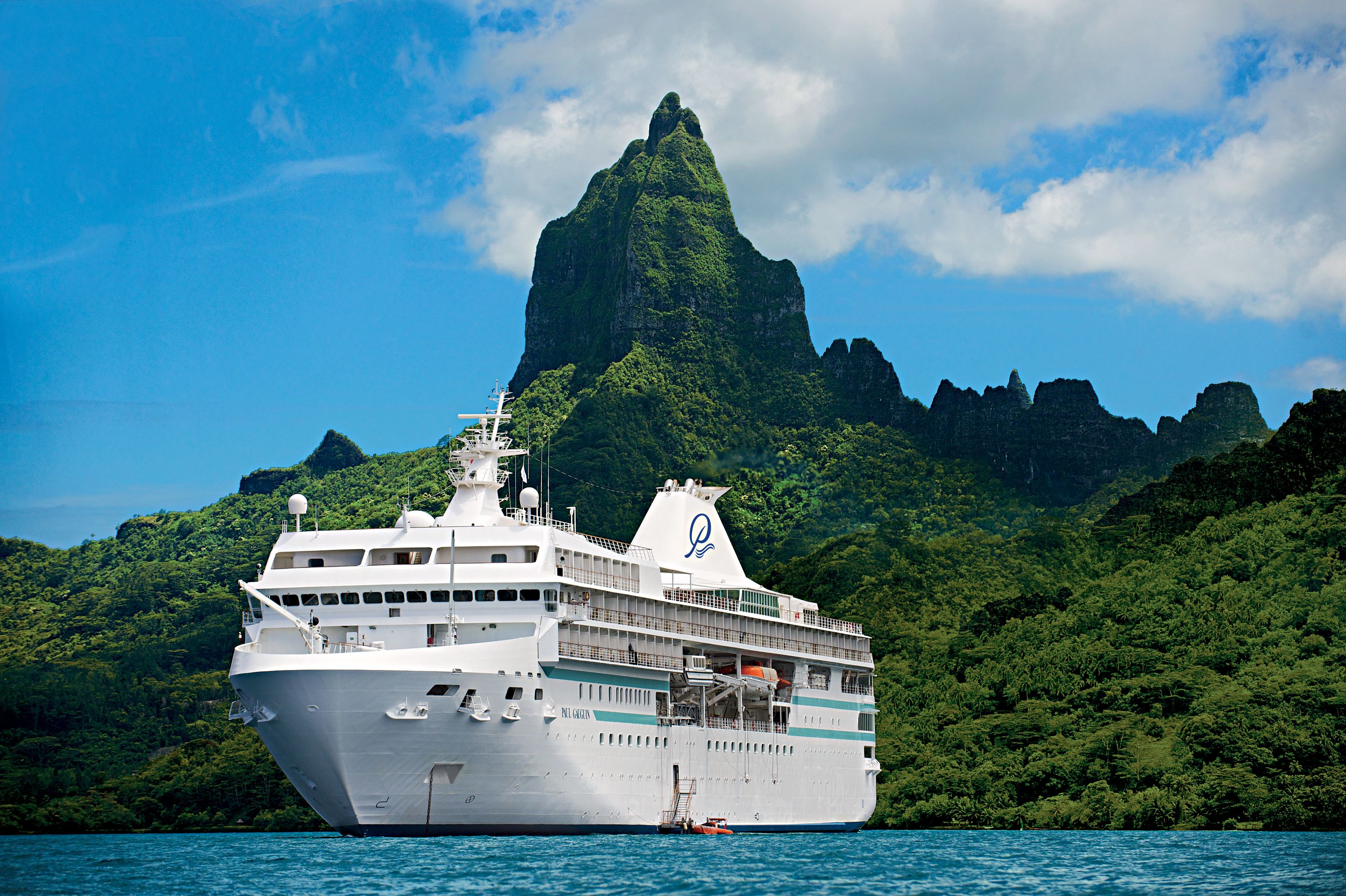 Tahiti & the Society Islands, 7–night Cruise
Aboard m/s Paul Gauguin - Includes Roundtrip Airfare from Los Angeles or San Francisco
The perfect introduction—or reintroduction— to the picture-perfect charms of the South Pacific, this 7-night sojourn whisks you away to destinations that played muse for author James A. Michener, painter Paul Gauguin, and many more. Where will you find your inspiration?
...
About Paul Gauguin Cruises

Paul Gauguin Cruises operates the award-winning luxury cruise ship the m/s Paul Gauguin, which provides an exceptional cruise experience tailored to the unparalleled wonders of Tahiti, the South Pacific, Fiji and the South Pacific. In September 2019, Paul Gauguin Cruises joined PONANT's family, the world leader of small-ship cruising.
The renowned, 5+-star m/s Paul Gauguin was built specifically to sail the waters of Tahiti, French Polynesia, and the South Pacific, and is the longest
...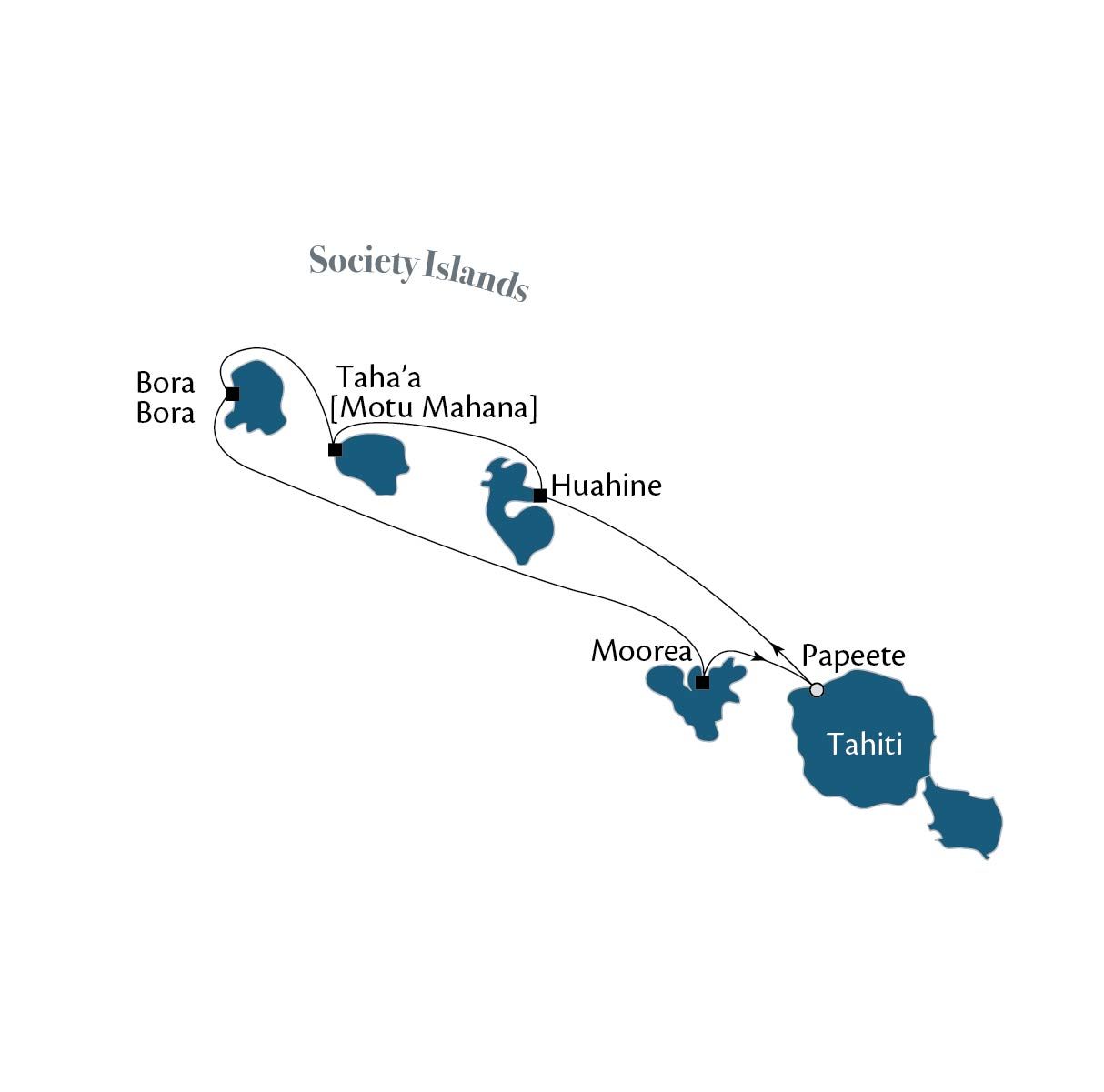 | Day | Port | Arrive | Depart |
| --- | --- | --- | --- |
| 1 | Papeete, Tahiti, French Polynesia | | 11:55 PM |
| 2 | Huahine, Society Islands | 8:00 AM | 5:00 PM |
| 3 | Taha'a (Motu Mahana), Society Islands | 8:00 AM | 5:00 PM |
| 4 | Bora-Bora, Society Islands | 8:00 AM | 11:59 PM |
| 5 | Bora-Bora, Society Islands | | 5:00 PM |
| 6 | Moorea, Society Islands | 8:00 AM | 11:59 PM |
| 7 | Moorea, Society Islands | | 5:00 PM |
| 7 | Papeete, Tahiti. French Polynesia | 7:30 PM | 11:59 PM |
| 8 | Papeete, Tahiti. French Polynesia | 8:00 AM | |